Skybound
0

September 3rd, 2006 + 8:09 PM
·

Skybound
Been playing guitar for 4 and a half years and love Cubase
0

August 28th, 2006 + 10:08 PM
·

Skybound
41

February 3rd, 2007 + 7:02 PM
·

Skybound
All of us have those moments where we need something to soothe the pain, most depressing songs go HERE!!!
Here's my top 10:
1. Bed of Lies - Matchbox 20 (I'll cry even when I'm happy it's a must listen)
2. Two Beds and a Coffee Machine - Savage Garden
3. A Different Kind of Pain - Cold
4. Goodbye My Lover - James Blunt
5. Blood to Bleed - Rise Against (Best song ever no joke, even if u don't like Rise Against)
6. Lightning Crashes - Live
7. But Tonight We Dance - Rise Against
8. Behind Blue Eyes - Limp Bizkit
9. Better Than Me - Hinder
10. Tori (acoustic) - John Mayer & Nickel Creek
LETS HERE YOURS...i need something like this right now
2

November 29th, 2006 + 5:11 PM
·

Skybound
Its a bit better messed with the arrangments of the patterns :]
3

November 5th, 2006 + 2:11 PM
·

Skybound
Fixed a few sounds problem and made a few more
5

October 25th, 2006 + 9:10 PM
·

Skybound
Sry every1 not trying 2 do a "dupe" accidently delete plz 4 give me its a sweet song
3

October 13th, 2006 + 9:10 PM
·

Skybound
Okay the first one had some kinda thing that Bandamp didn't like if you c this any of the admins and it acts wierd plz try 2 fix it but i am relaunching it 2 c if that helps thx. OH yeah and this is a song 4 my gf and if anyone can write some lyrics cuz i can't sing i would apprecitate it thx.
Alias:
Skybound

Status: Offline
Threads:
10
Posts:
78
Songs:
7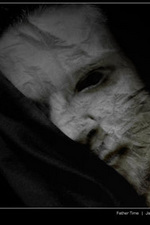 Joined: March 23rd, 2006
Last login: February 06th, 2007
My Messengers
| | |
| --- | --- |
| AIM: | n/a |
| ICQ: | n/a |
| Skype: | n/a |